products
Rod Reinforced Conveyor Belt
Rod Reinforced Conveyor Belts are used for heat treatment of metal products.
Spirals of same direction are arranged,and rod are passed through spiral intersections.

Advantages
Little shrinkage of belt width under heavy load and high temperature.
High allowable tension.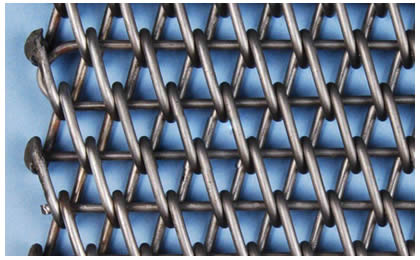 Rod reinforced conveyor belt with round spiral wire & welded edge
Key applications
Transporting light products.
Oven, froster and frying equipment.
Annealing and cleaning facilities.
Wrapping machines.
Serving as metallic screen at lifting platforms.
Metal working industry even at a high temperature.
Inquiry For Our Product
Please send your detailed requirements to us,that will help us offer a valid quotation.