products
Double Balanced Spiral Belt
Description
K2W uses the K2 type spiral(double) whereas A2W uses A2 type spiral(double).
K2W uses the pre-crimped rods to joint whereas A2W uses the straight rods.
Advantages
1.Allowable tension is high and heavy load can be carried.

2.Belt can be used at high temperature.

3.Having fine mesh,the belt can be used for transportation of small items.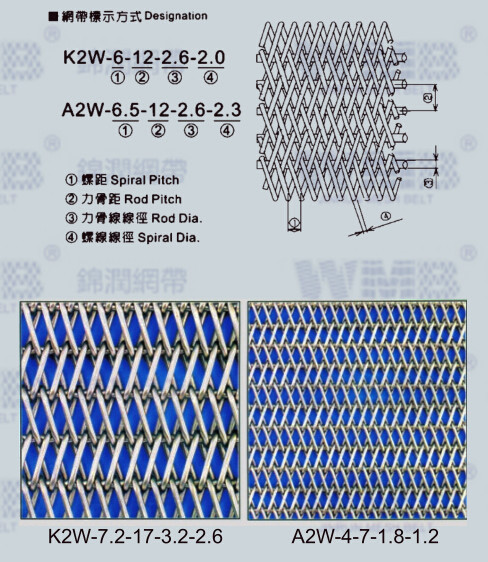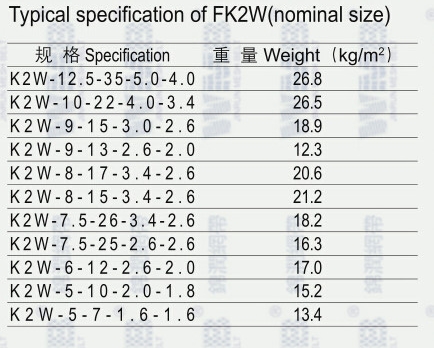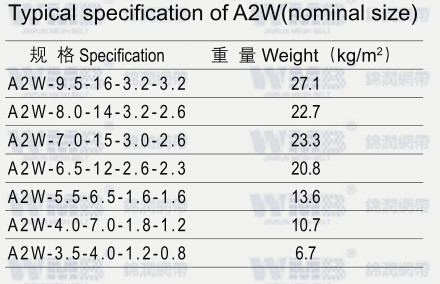 The specification above is just for reference,please contact us to meet your unique special needs.
Inquiry For Our Product
Please send your detailed requirements to us,that will help us offer a valid quotation.