products
Sani-Grid Rod Belt
Description
Both ends of the straight wire are bent, and the wires having bent ends are assembled. These belts are most simple ones. U bars support can be assembled to prevent products falling.
The material is generally SUS304 or high carbon steel wire. The diameter of wires are often 3mm or less.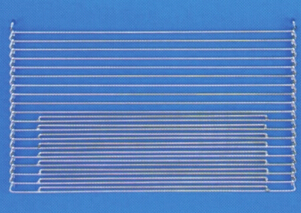 Advantages
1. High open area;
2. Simple structure ensures easy cleaning;
3. The positive sprocket driven ensures stable running.
Specification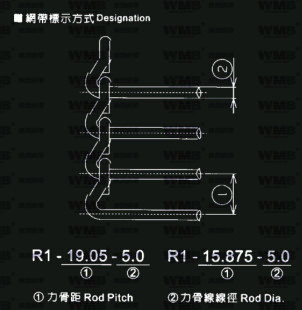 Specification
R1-25.4-6.0
R1-19.05-6.0
R1-15.857-5.0

R1-12.7-4.0
R1S-12.7-3
R1S-10-2.3
R1S-8.0-1.8
R1S-7.0-1.6
R1S-6.0-1.2
R1S-5.5-1.0

R1S-5.0-0.9

The specification above is just for reference,please contact us to meet your unique special needs.
Inquiry For Our Product
Please send your detailed requirements to us,that will help us offer a valid quotation.