products
Flat Wire Belt
Flat Wire Belt is also called Honeycomb Belt.The flat wires are arranged in the form of lattice and jointed with the straight cross rods.
Key words
Leading Edge Performance Link, Spiral & Turn Curve Belts, Flat wire Conveyor Belts, Curve Conveyor Belt, Flat Wire Belting, Running Belts, Positive Drive Flat wire Conveyor Belts, Flat Strip Belt
Description
WMB Flat wire belt tracks better because they are constructed with no gaps between the pickets.
· Improved tracking
· Better product stability
· Clinched edges or welded edges
There is no product tippage, vibration, sprocket jumping or adjustment shimmy. With the precise flat wire belt design, it's impossible for parallel-ogramming to occur.
Clinched edges form a clean, smooth selvage which prevents the wire belt from necking down and hanging up on the side of the conveyor. Since the metal belt edge has not been metallurgically altered through the welding process, it is stronger and lasts longer.
Many clients choose the Welded edges since they are also clean and smooth in WMB,and more economical than clinched ones.
Two patterns
Straight Running and Turn Curving
Two different edges
the edge for the straight running flat wire belt is fixed,the connecting rod and flat plate cannot move, and the width of the two sides are the same.
Materials
SUS304, SS316, SS316L, carbon steel or any kind as customers need
Key using industries
Food Processing,Building Products, Carpet Manufacturing
Key applications
Baking, Curing, Freezing, General products conveying, Ovens, Washing Product, Handling Systems, Sorting Systems, Drying System, Cooling System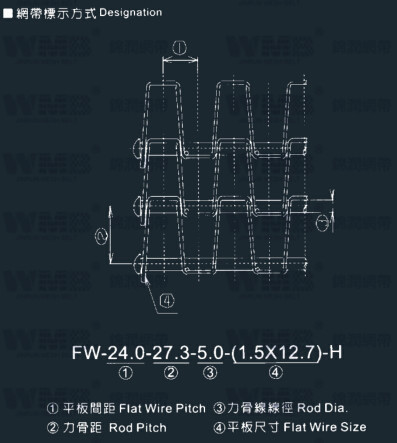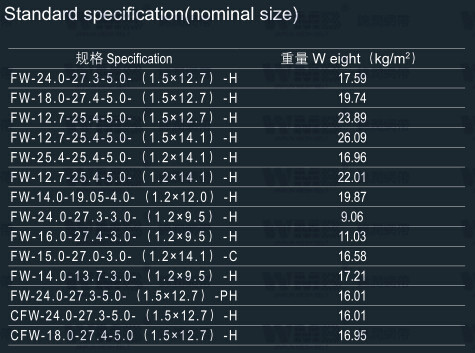 The specification above is just for reference,please contact us to meet your unique special needs
Inquiry For Our Product
Please send your detailed requirements to us,that will help us offer a valid quotation.